As I am writing this, the sky is so gloomy outside, it looks like it just watched a really sad soap opera. I'm pretty sure it's going to rain this afternoon too.
There's just nothing that makes me miss summer more than a cold weather and heavy rain. And I think I had the longest ever string of get-aways for this year's summer. One of the firsts was during March, when my sister and I decided to explore parts of Cebu that we haven't explored yet. It was actually a three-day trip. Our first day was spent within the city and I may, or may not blog about as it's all city-ish stuff. The second day was a visit to Cebu's most popular falls, Kawasan Falls at Barangay Matutinao, Badian.
At this point, I should probably go on with the how-to-get-here details and lay down the facts. I will. In a moment. Gotta show you pictures first, boring stuff later.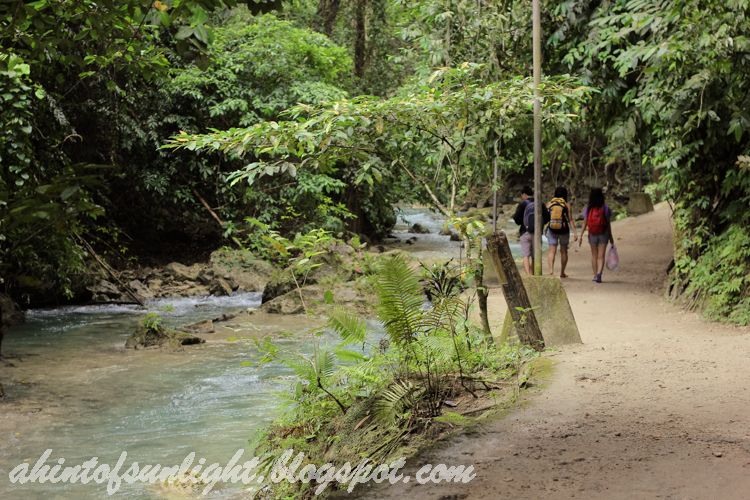 Kawasan falls is comprised of three falls. Before reaching the first one, we had to take a 15-20 minute hike. This I don't mind as we had to follow this river here. The river itself is a beautiful sight already.